Finding the Color of Courage in Wigs
There is someone who loses his life because of cancer in every second. It devastates every patient. Cancer causes far more suffering than we can imagine. Cancer treatment takes a long time and it's an arduous process. But there are still people who are forging ahead because they don't want to give up their lives and bow down to the disease. They are fighting their own unique war just like strong-willed fighters.
The more people who join the fight, the more power there is in the fight against cancer. No matter how long it takes and how much money needs to be invested, YEBUE WIG always puts charity in the first place. YEBUE WIG will walk with cancer warriors in the fight against the disease.
Cancer patients will lose a lot of hair until it falls out because of the long-term radiation therapy and chemical therapy. It can also inhibit the growth of hair. Patients losing their hair is like trees losing their branches and leaves, it's a sign that they are losing their vitality Nobody wants to see the forest turn into a wasteland. Cancer patients view long, gorgeous hair as a sign of energy. Their confidence can be substantially increased by having gorgeous long hair.
The emergence of wigs allows this wish to be realized. Cancer patients can have beautiful hair by putting our wigs on YEBUE WIG not only has many colors but also has many kinds of hairstyles to choose from. YEBUE WIG believes that it is part of our social responsibility to provide as much help as possible to every cancer patient. We want to do all we can to revive their bleak dreams. And we are taking action to do so.
The color of courage is different for everyone, and it is unique to each person's heart. Orange means sunshine and warmth; blue represents freedom and energy; green symbolizes vibrancy. Each person has their own view but each understanding can be the spiritual motivation that keeps them going.
Wigs come in different colors, but each color can bring the same powerful spirit, and that is what we want to do. YEBUE WIG will be with them on this journey in the fight against cancer.
YEBUE WIG is also looking for our own color.
In order to move forward with those in need and help more people regain the initiative of their lives, we are committed to charity and to making our products high-quality and affordable so that more people can find their own colors.
We have always paid the highest tribute to the brave people. The people who never gave up and found a way out with courage must have been able to emerge from their illness. They will take off their wig and announce their return with a new lease of life.
YEBUE WIG salutes everyone who fought against cancer to the end!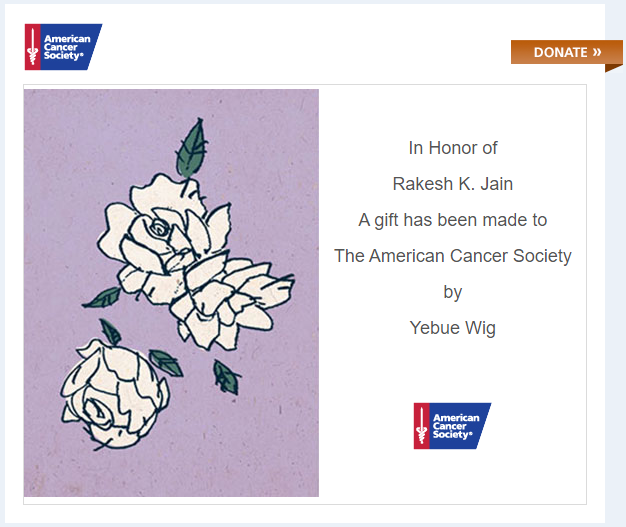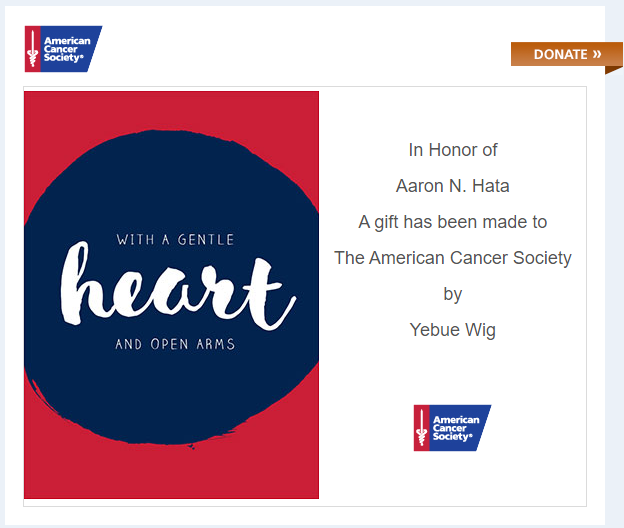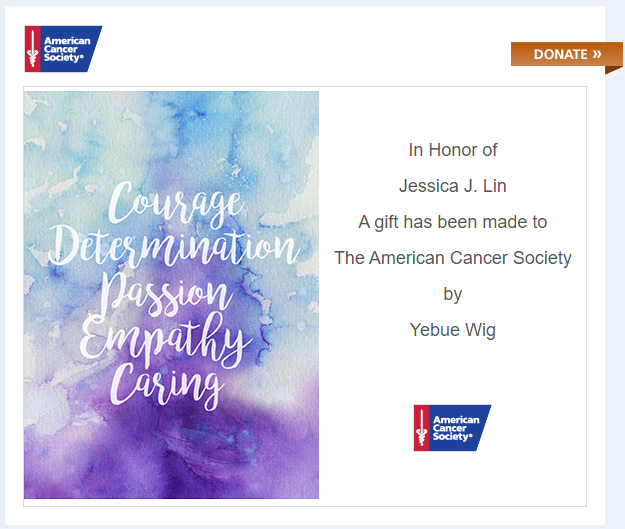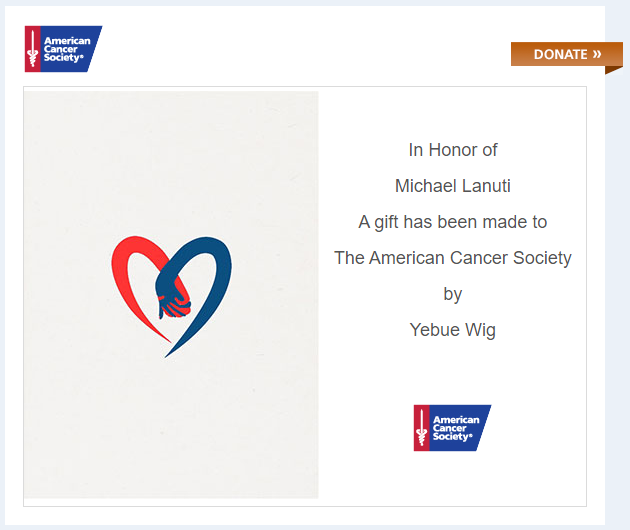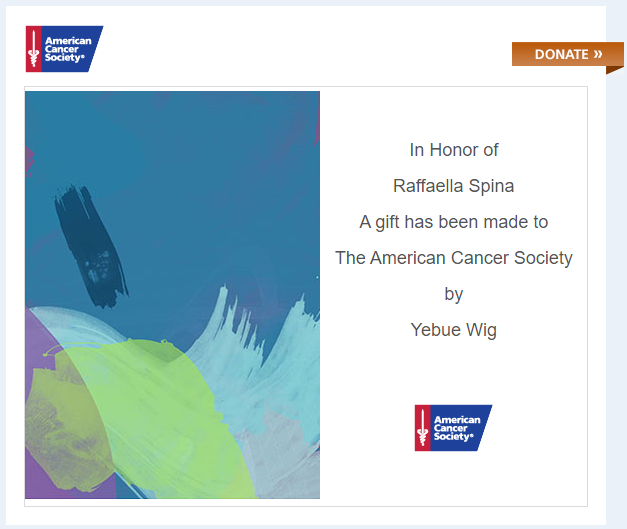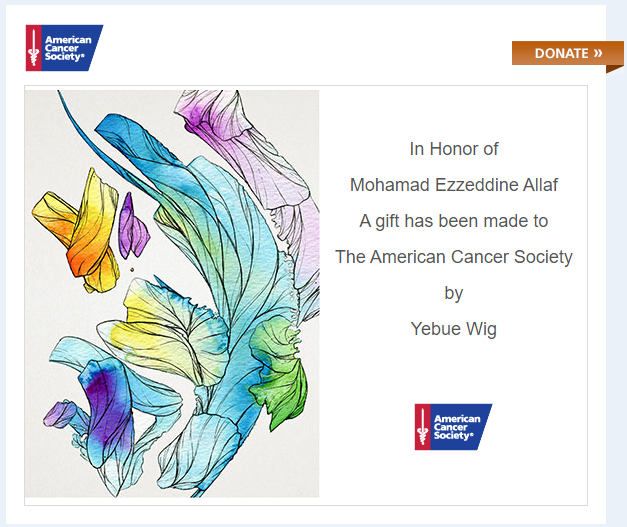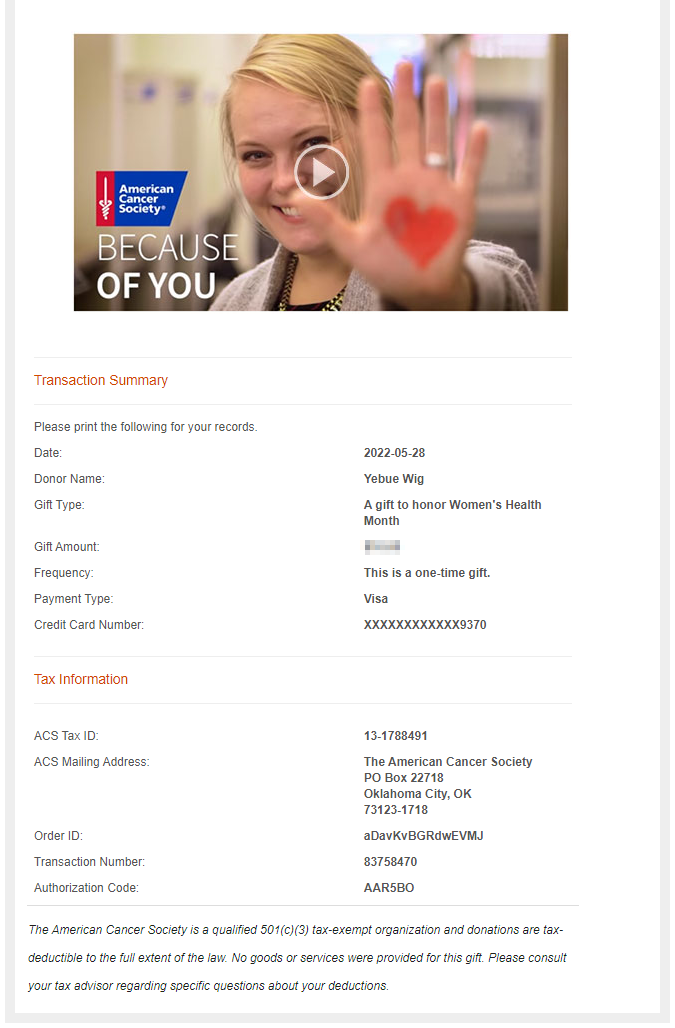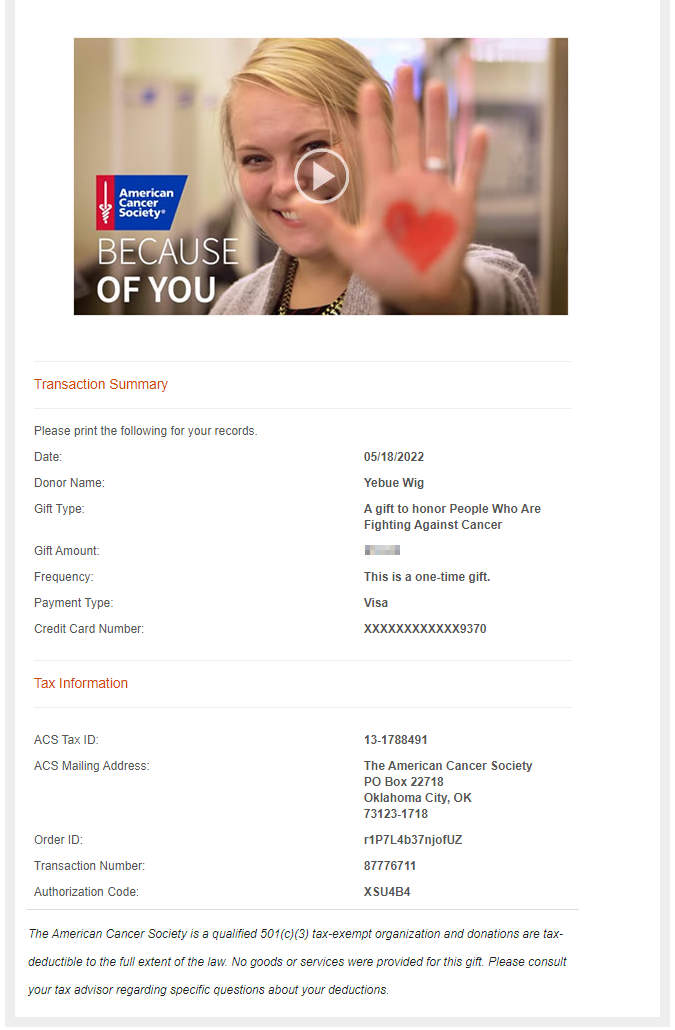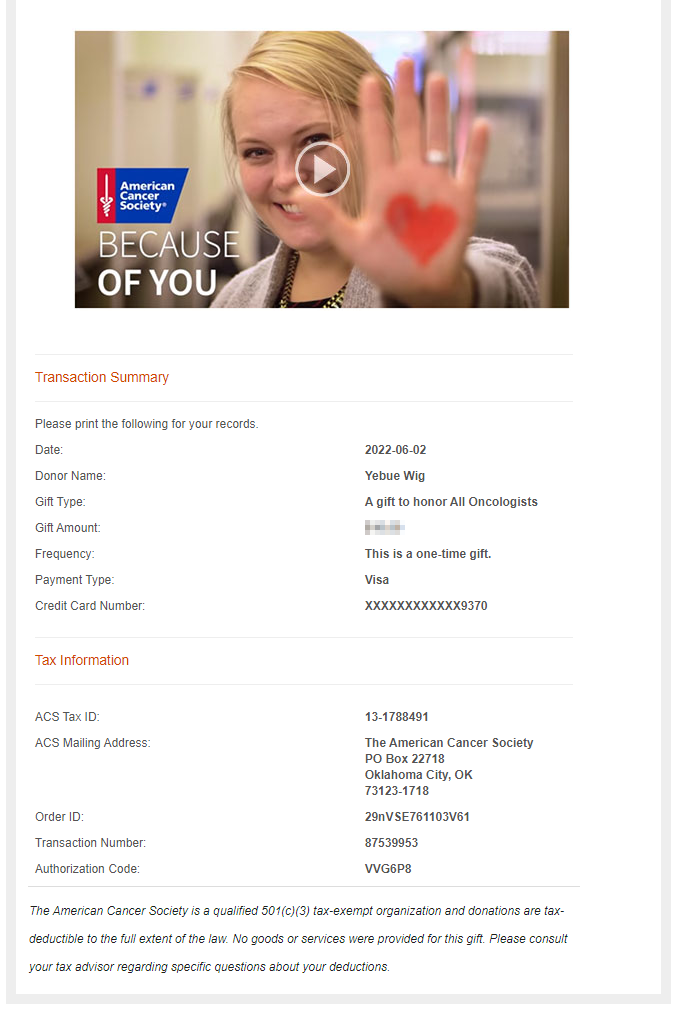 (This is only a partial donation, YEBUE will continue to help those warriors who are battling cancer and help them get back to normal life)
Helping the Seeds Grow: Focusing on Hair Loss in Children
One tree can start a forest. The growth of a tree begins with a small seed.
The tree will lose its life when it loses its branches and leaves. It's a way for them to show off their beauty. Just like we need beautiful hair to enhance our confidence. Children who lose their hair are equal to trees losing their branches. Hair loss can be a problem for people of all ages. And the children are also part of them.
Hair loss in children is something that bothers us very much. A child's physical and mental health can be seriously affected by hair loss. Our children need to be cared for as they grow up. I am happy that there is a charity like Wigs For Kids that is dedicated to solving the problem of hair loss in children.
Wigs For Kids is a non-profit charity organization. For the past 40 years, they have been helping as many children as possible with their effects. They are trying to help every child who needs to have their own hair by sending them a wig for free. It has greatly boosted the children's self-confidence after they received the wig and put it on.
Do wigs really have such magical power? I think so.
Trees can't survive without branches, as they are essential for a tree to grow and thrive. Children also suffer from low self-esteem because they lose their hair, which prevents them from growing up in a positive way.
Unfit hair can also make children feel inferior. Wigs for Kids makes wigs according to the needs of each child. But making a natural and realistic wig for every child in need can be challenging for Wigs for Kids. Some of the children have to choose the right wig by themselves.
How to find a natural-looking wig is confusing to children and their parents. As a fan of wigs, I recommend the products of YEBUE WIG. This store has a wide range of hair products, which include but are not limited to human hair wigs. Compared to other wig shops, its products come at both a high quality and an affordable price. It can be considered a good wig store. YEBUE WIG has responded to Wigs For Kids' appeal to provide voluntary contributions to the fund. They hope to help more children fulfill their dreams. This is what they have been doing and will continue to do.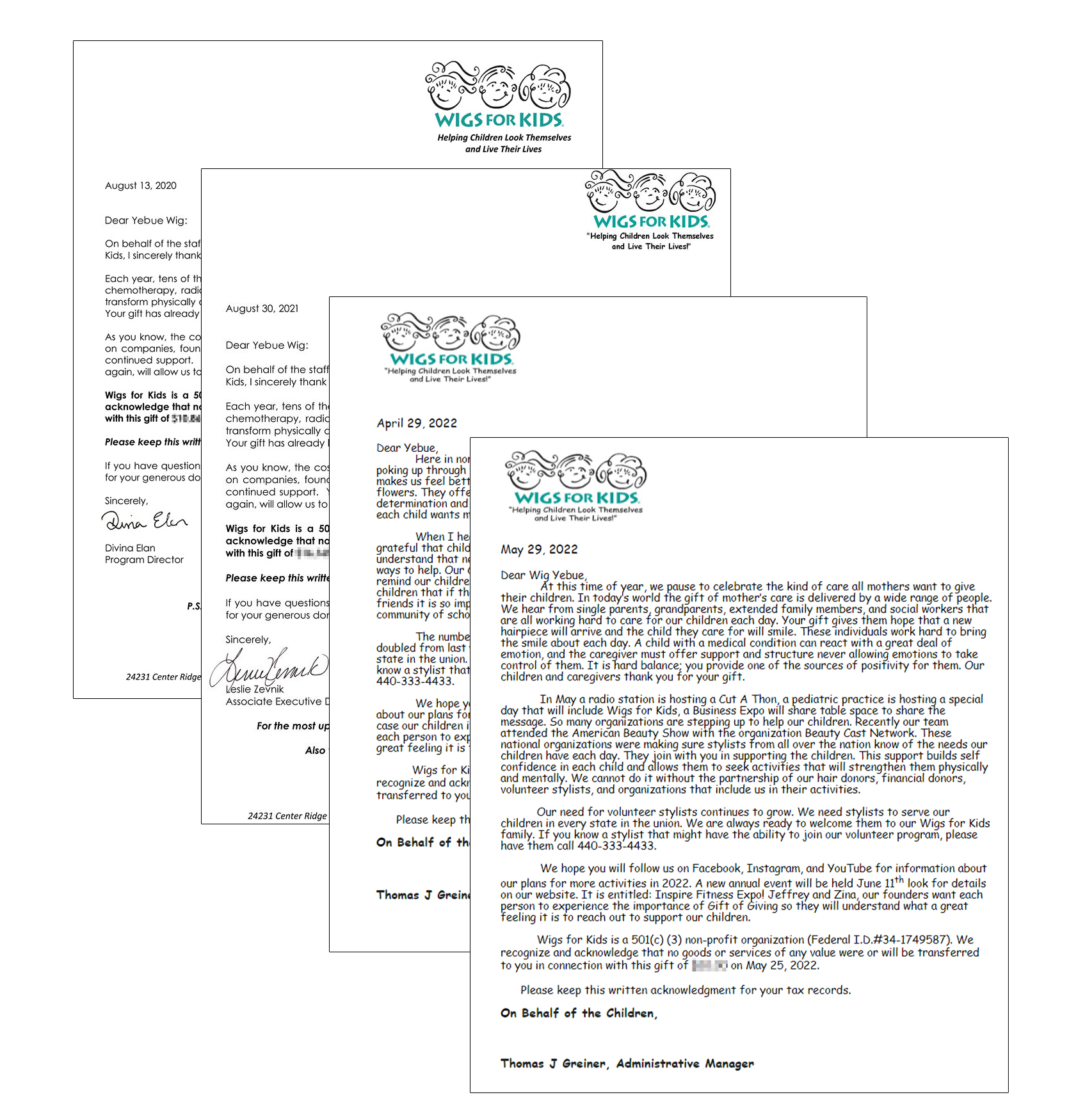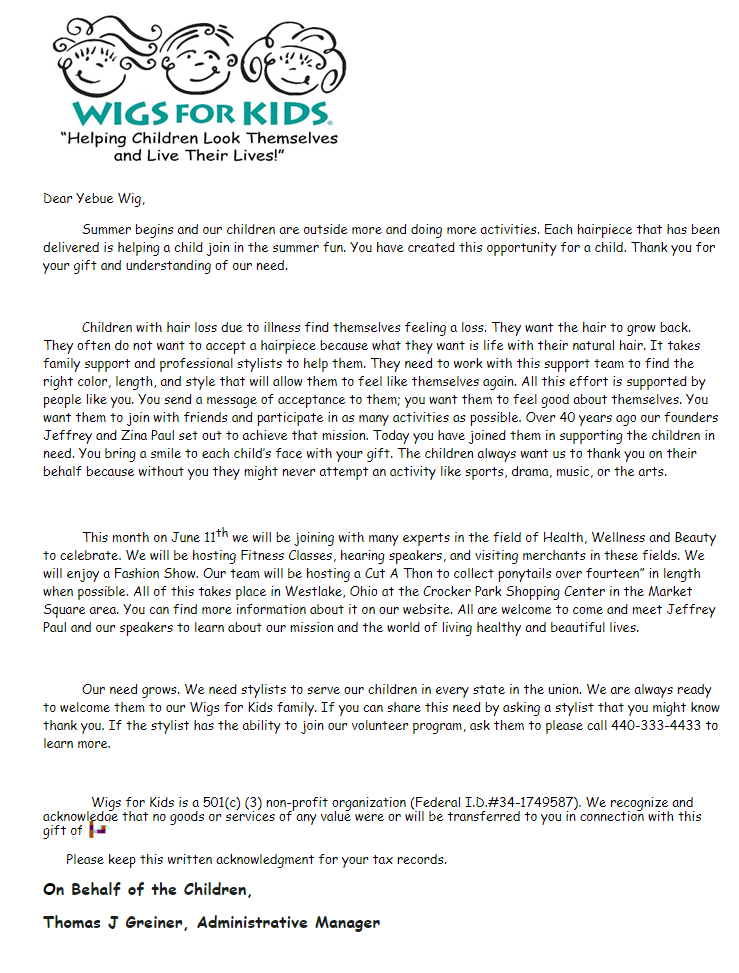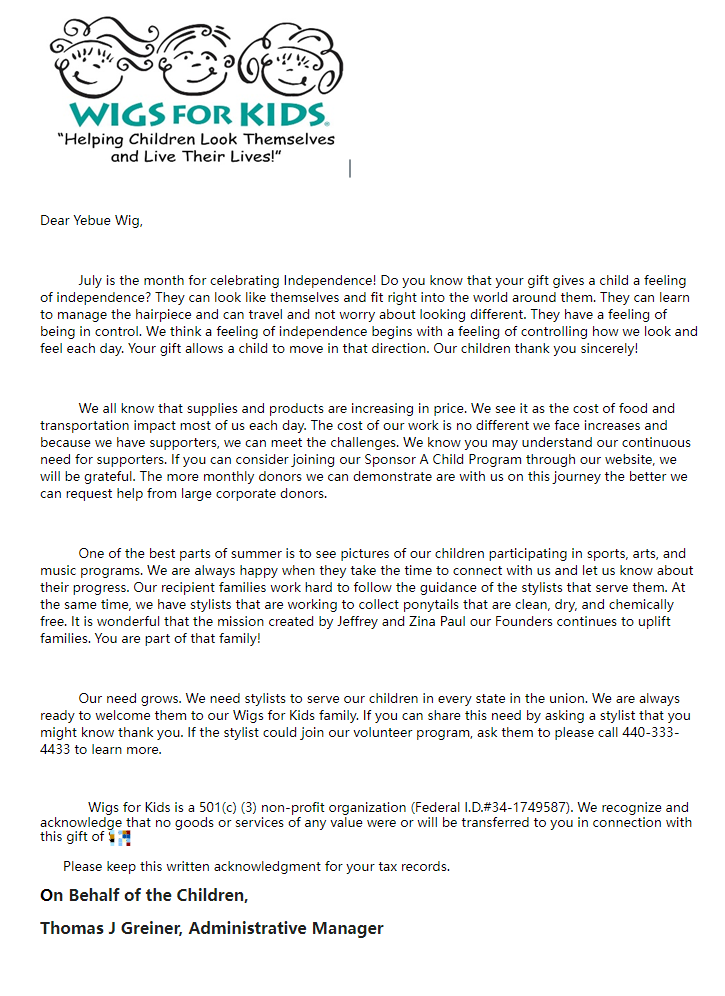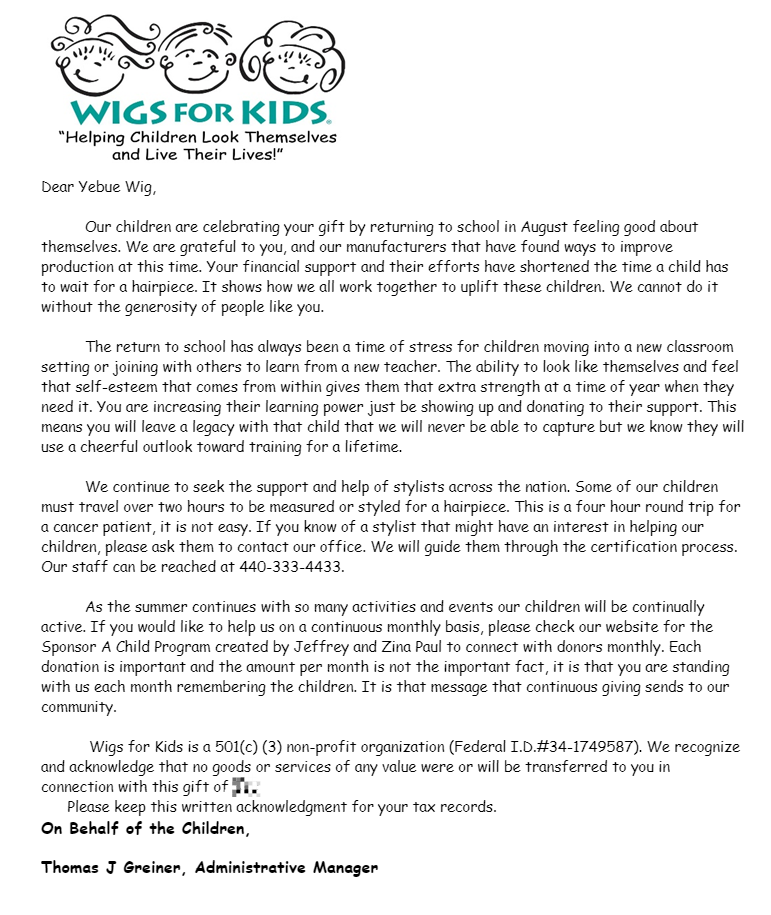 YEBUE cares about the growth of every child, and will make more efforts for the health of children in the future. Give your children more love, please support YEBUE!