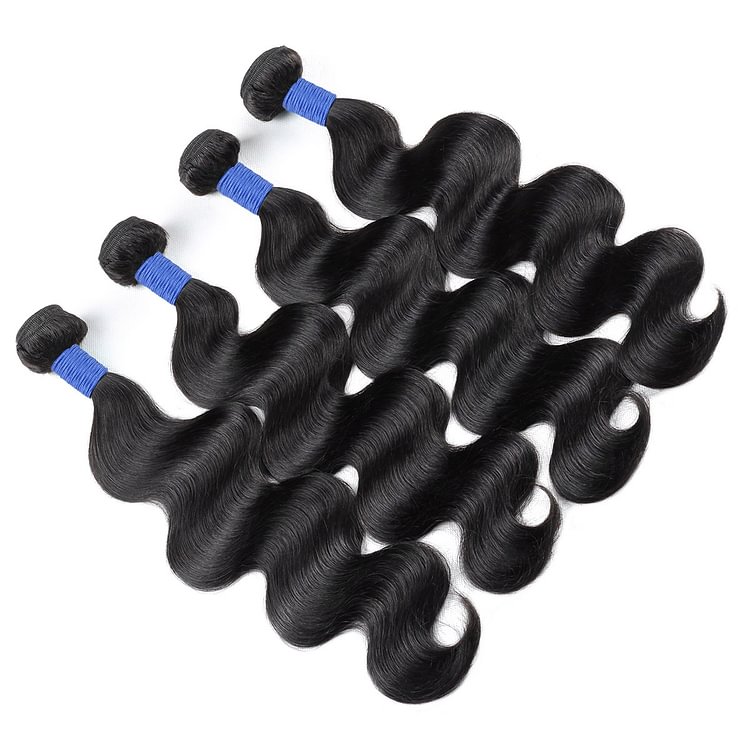 Product specifications
Dear customer, this is our product specification sheet. If there is no content you need, please contact our customer service to get the information you want. I apologize for this. We have a 24-hour customer service to contact you online at any time, you can also leave us a message, we will reply to your message as soon as possible, thank you for your support!
Hair Material:
Brazilian Hair, Peruvian Hair, Indian Hair,Malaysian Hair(100% human hair)
Hair Grade:
8A Mature Hair、9A Virgin Hair、10A Original Hair
Hair texture:
Body wave
Hair color:
Black
Hair Weight:
95-100g/pc
Hair Weft:
Machine Double Weft
Available Length :
8~28 inches in large stock for wholesale.
8A Mature Hair:
The raw material is the hair that has fallen out, and the hair is made after high temperature treatment
9A Virgin Hair:
In bubble hair on the basis of artificial head end, make the head end of the hair direction is consistent, such feel better, not easy to knot, longer service
10A Original hair:
The raw material is the hair cut directly from the head, which still has vitality, the hair direction is the same without knotting, the toughness is stronger, the service life is the longest, the dyeing effect is beautiful, and the coloring time is the shortest
Hair Advantage:
1. Soft, glossy and clean, no lice or knit
2. We promise no tangling, no shedding
3. No synthetic hair, not mix animal hair
4. Can keep the texture after wash and hair last for 3-5 years.
5. Can be flat ironed and dyed , even bleached
We promise:
More than 95% of customers are satisfied with our wigs. Don't worry if you are not satisfied with the product, please feel free to contact us.3% of your order amount, we will donate to the Education Foundation&Foundation for Women to help more people in need
Model show
This is our model photos and daily display photos. The high definition lace makes the wig look like your own hair. Would you believe it if I told you they didn't use glue? You can also dye it to your favorite color. If you don't know what color wig is suitable for your skin tone, please let me know, and we will have a dedicated designer to tell you the suitable hair style and color.

About measurement
Usually we choose the longest hair to be 30 inches, but some customers like longer wigs, so we prepare 38 inches long wigs. The picture part is not shown. You can refer to the size chart below to choose. You can also contact our customer service for inquiries.
Production details display
We use top double weft knitting machines to manufacture wigs that meet customer standards. Our wig materials come from all over the world. The main materials are: Brazilian hair, Peruvian hair and Indian hair, rigorous craftsmanship and professional talents will create high-quality and healthy wigs for you. Your satisfaction is our greatest motivation!
Workers are screening for quality wigs
100% pure hand-woven lace, so that the size of each knot fully meets the customer's standard, and becomes a real invisible lace
Strictly control the weight and quality of wigs to ensure that every wig that is shipped from the factory is a boutique
The wig is shaped at high temperature and undergoes quality inspection after shaping. We strictly control every production link. We only make the best wigs!
Each of our products and each batch of wigs has been carefully inspected and packaged, and each order can be tracked in real time, so that every customer can purchase with peace of mind.
Always pay attention to trends, let your beautiful moments be at the forefront of fashion! Professional hair stylist team is at your service at any time!
The quality of our wigs is in full compliance with international standards. The life span of each 100% human hair is 3-5 years. The premise is that you take good care of your hair. For professional hair care knowledge, please see "Wig Tutorial". Finally, we welcome you on behalf of 200 wig shops and 15,000 employees worldwide!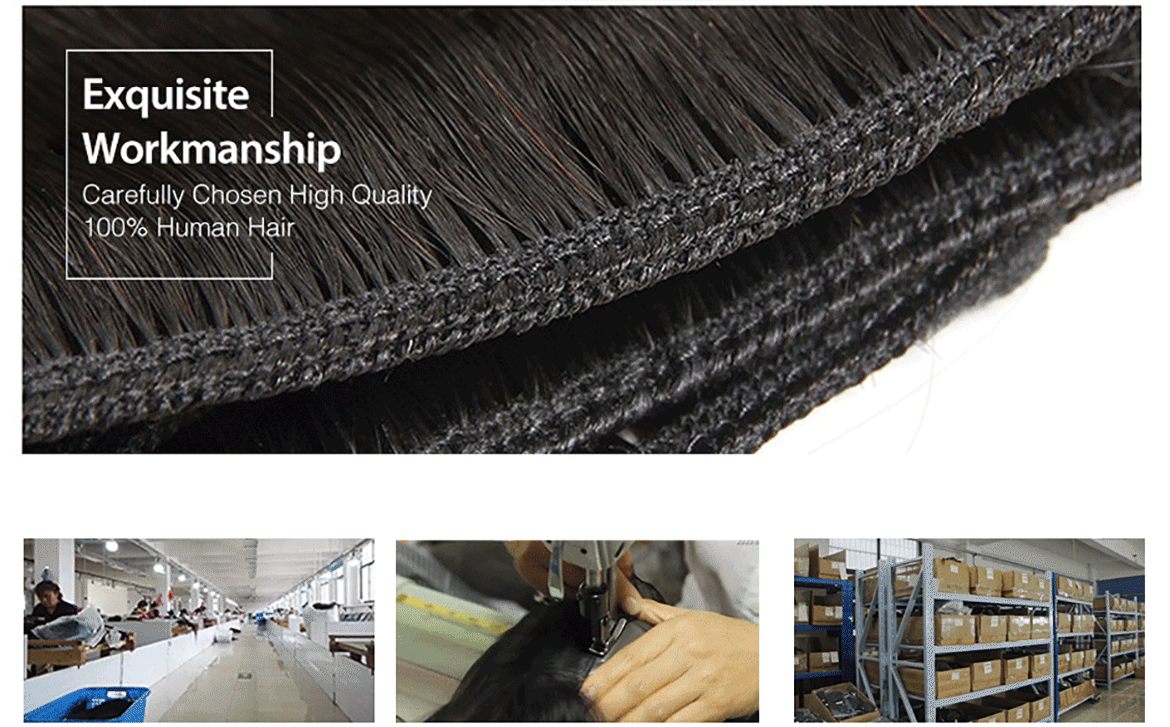 We assure you:
Standard Shipping ( Usually 7-15 Days )
Express Shipping ( Usually 5-7 Days )
Countries
Delivery Time (Natural Days) →

DHL Express (In normal situation)

United States,Germany, United Kingdom, France, Netherlands, Spain, Singapore, Sweden, Belgium, Denmark, Luxembourg, Poland,Australia

7-15 Days

Portugal, Hungary, Italy, New Zealand, Finland, Canada, Thailand, Malaysia, Ireland, Estonia, Cyprus, Slovakia

7-15 Days

Mexico, Greece, Croatia, Vietnam, Lithuania, Latvia

7-15 Days

Russia, Austria, Slovenia

7-15 Days

UAE, Bulgaria

7-15 Days

Romania, India, Turkey

7-15 Days

Saudi Arabia, Pakistan

7-15 Days

Please contact our customer service

Within 7 Days
Useful tips:
1. The local shipper usually delivers the package on working days (Monday to Friday) to ensure the safe delivery of your package, so you'd better choose the address where you can receive the package on working days as the delivery address. It is best to keep your mobile phone open at the estimated time of arrival, as the shipper may contact you by phone.

2.Usually, our logistics is free. If you are in a hurry or want to receive your express as soon as possible, you can choose the high-speed logistics channel. It is usually chargeable and it will incur different charges based on your order price. ($5.8 or $13.8), when you fill in your personal shipping information, the system will pop up the corresponding shipping method based on your order amount
3. The transportation service we use requires the customer's signature to be successfully delivered. So please make sure you or your authorized person is at the delivery address. If we ship to your delivery address and have a signed document, we will not take any responsibility if the package is lost or stolen.
Contact details:
Email:[email protected]
Whatsapp:+852 6705 1223
Phone:(+86)13544142404(Due to the time difference, if the call cannot be connected, please try to leave us a message via Whatsapp, and we will reply to your message as soon as possible)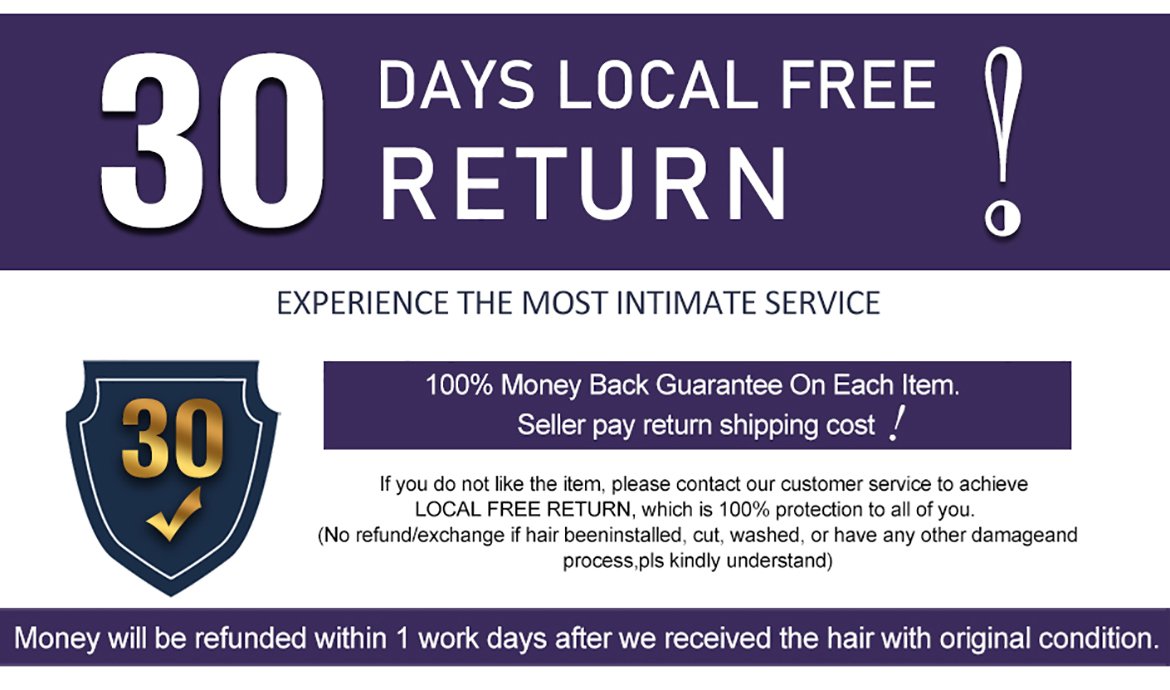 Yebue Policy Responses to COVID-19

Since the novel coronavirus 2019 broke out globally, Yebue has been paid sustained attention to the development of the epidemic. In this difficult time, the health and safety of you and our employees are the priorities we concern.
To continue to fulfill customer needs and ensure safety, we have taken following measures:
1. Our own factory ensures continued safe and timely support to meet customers' needs, fully in compliance with public health authority suggestions and local government regulations, and practicing strict disinfection processes as usual.
2. Cooperate with DHL, UPS, FedEx, TNT and many other world renowned carriers, which continue to deliver to locations around the world, where local conditions and restrictions allow, following strict safety standards.
3. Implement stringent measures and protocols to ensure that our employees can support customers in a safe way.
4. To guarantee the best customer experience, we updated our Return & Refund Policy by extending the return and after-sale warranty period from 14 days to 30 days. For items received within 30 days, unopened and in good condition with the original packing, if you don't want them anymore, you can contact our customer service team and we'll arrange return service as soon as possible. For quality problems found within the 30 days after-sale warranty, please contact us immediately and send us clear pictures of the defective item. We'll replace it once we finish checking. For more details please check our Return & Refund Policy.
COVID-19 is a huge challenge for all the world, but Yebue believes that we'll defeat it with our joint effort. We really appreciate your constant support and love, it means a lot to us. This time, we are still fighting side by side as always. Together, we'll make a difference!
For any questions, consults or return/refund demands, feel free to contact us through our email: [email protected]
Remember, Yebue is always here with you. Sending hopes of health and safety to you all. ❤