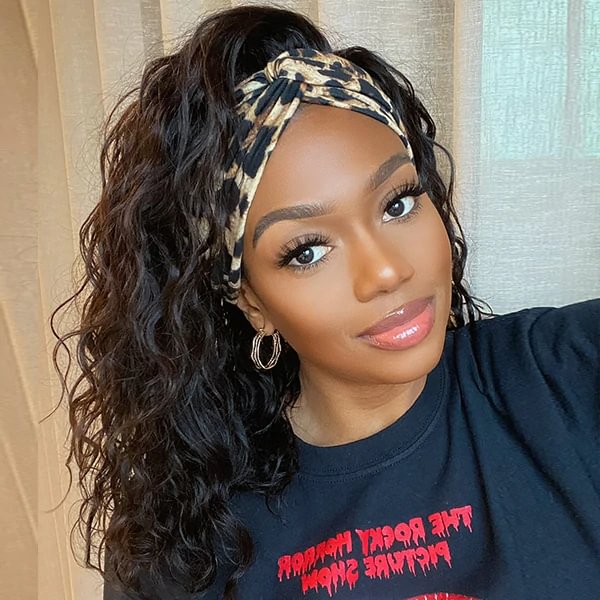 Product specifications
Dear customer, this is our product specification sheet. If there is no content you need, please contact our customer service to get the information you want. I apologize for this. We have a 24-hour customer service to contact you online at any time, you can also leave us a message, we will reply to your message as soon as possible, thank you for your support!
Hair Material:
Brazilian Hair, Peruvian Hair, Indian Hair,Malaysian Hair(100% human hair)
Hair Grade:
9A Virgin Hair
Hair style:
Headband Loose Deep
Hair color:
Black
Hair Weight:
155-295g
Hair Weft:
Machine Double Weft
Available Length :
14-28 inches in large stock for wholesale.
Hair Advantage:
1. Soft, glossy and clean, no lice or knit
2. We promise no tangling, no shedding
3. No synthetic hair, not mix animal hair
4. Can keep the texture after wash and hair last for 3-5 years.
5. Can be flat ironed and dyed , even bleached
We promise:
More than 95% of customers are satisfied with our wigs. Don't worry if you are not satisfied with the product, please feel free to contact us.3% of your order amount, we will donate to the Education Foundation&Foundation for Women to help more people in need

Model show

This is our model photos and daily display photos. The high definition lace makes the wig look like your own hair. Would you believe it if I told you they didn't use glue? You can also dye it to your favorite color. If you don't know what color wig is suitable for your skin tone, please let me know, and we will have a dedicated designer to tell you the suitable hair style and color.

About measurement

Usually we choose the longest hair to be 30 inches, but some customers like longer wigs, so we prepare 38 inches long wigs. The picture part is not shown. You can refer to the size chart below to choose. You can also contact our customer service for inquiries.

Production details display

We use top double weft knitting machines to manufacture wigs that meet customer standards. Our wig materials come from all over the world. The main materials are: Brazilian hair, Peruvian hair and Indian hair, rigorous craftsmanship and professional talents will create high-quality and healthy wigs for you. Your satisfaction is our greatest motivation!

Workers are screening for quality wigs

100% pure hand-woven lace, so that the size of each knot fully meets the customer's standard, and becomes a real invisible lace

Strictly control the weight and quality of wigs to ensure that every wig that is shipped from the factory is a boutique

The wig is shaped at high temperature and undergoes quality inspection after shaping. We strictly control every production link. We only make the best wigs!

Each of our products and each batch of wigs has been carefully inspected and packaged, and each order can be tracked in real time, so that every customer can purchase with peace of mind.

Always pay attention to trends, let your beautiful moments be at the forefront of fashion! Professional hair stylist team is at your service at any time!

The quality of our wigs is in full compliance with international standards. The life span of each 100% human hair is 3-5 years. The premise is that you take good care of your hair. For professional hair care knowledge, please see "Wig Tutorial". Finally, we welcome you on behalf of 200 wig shops and 15,000 employees worldwide!

We assure you: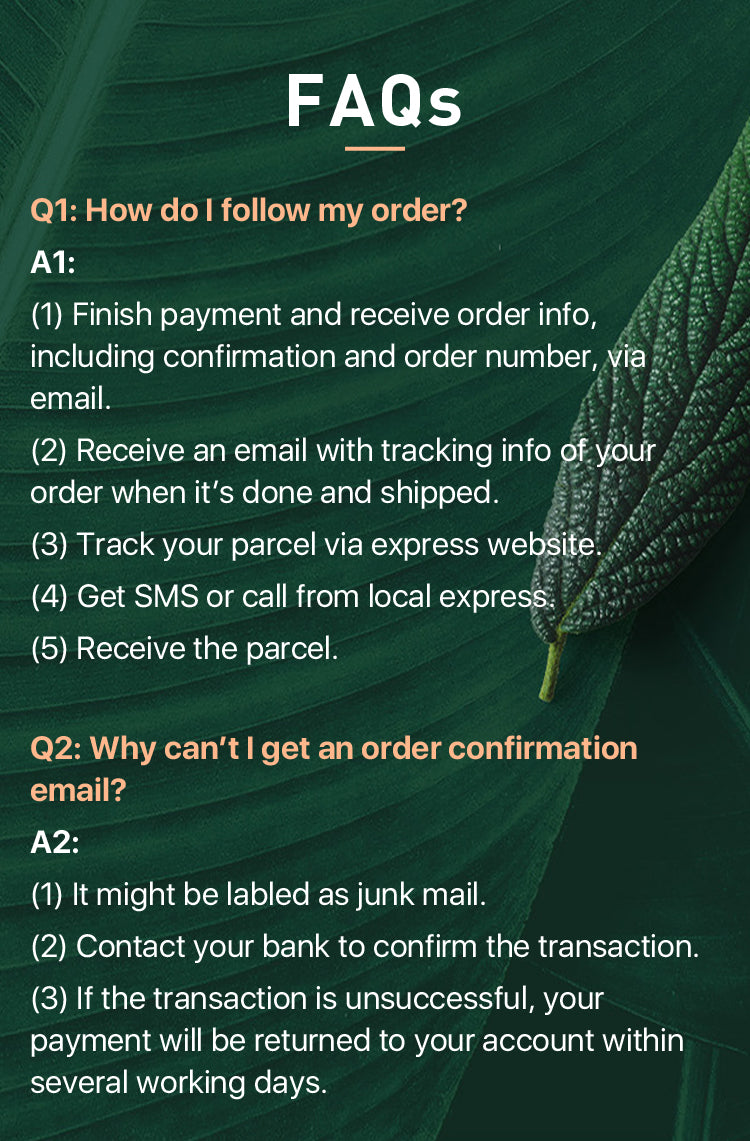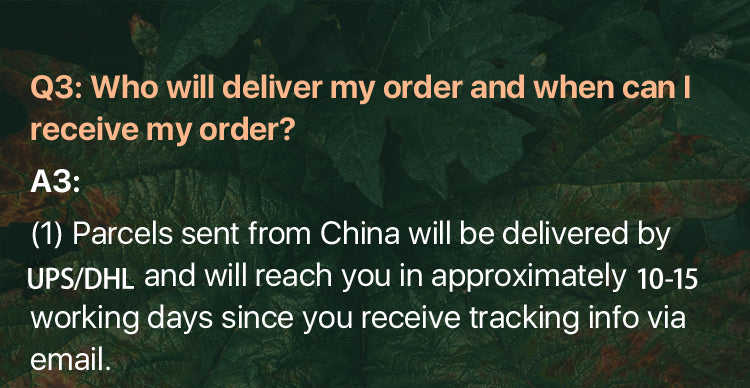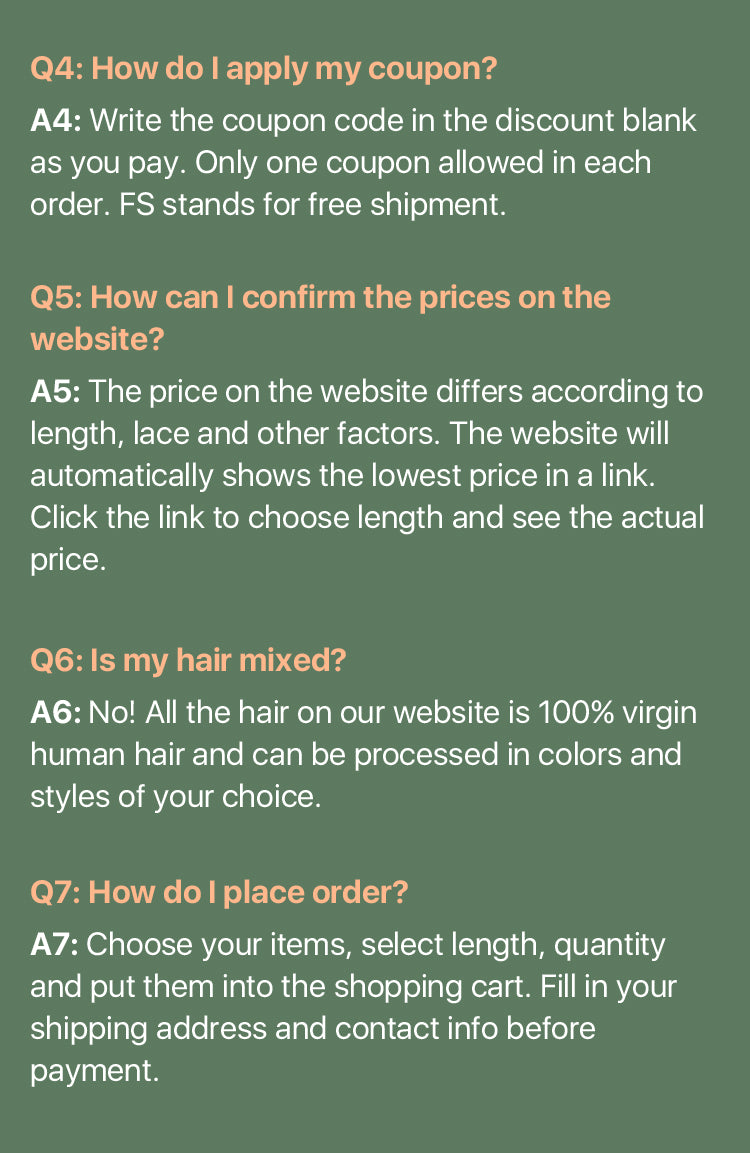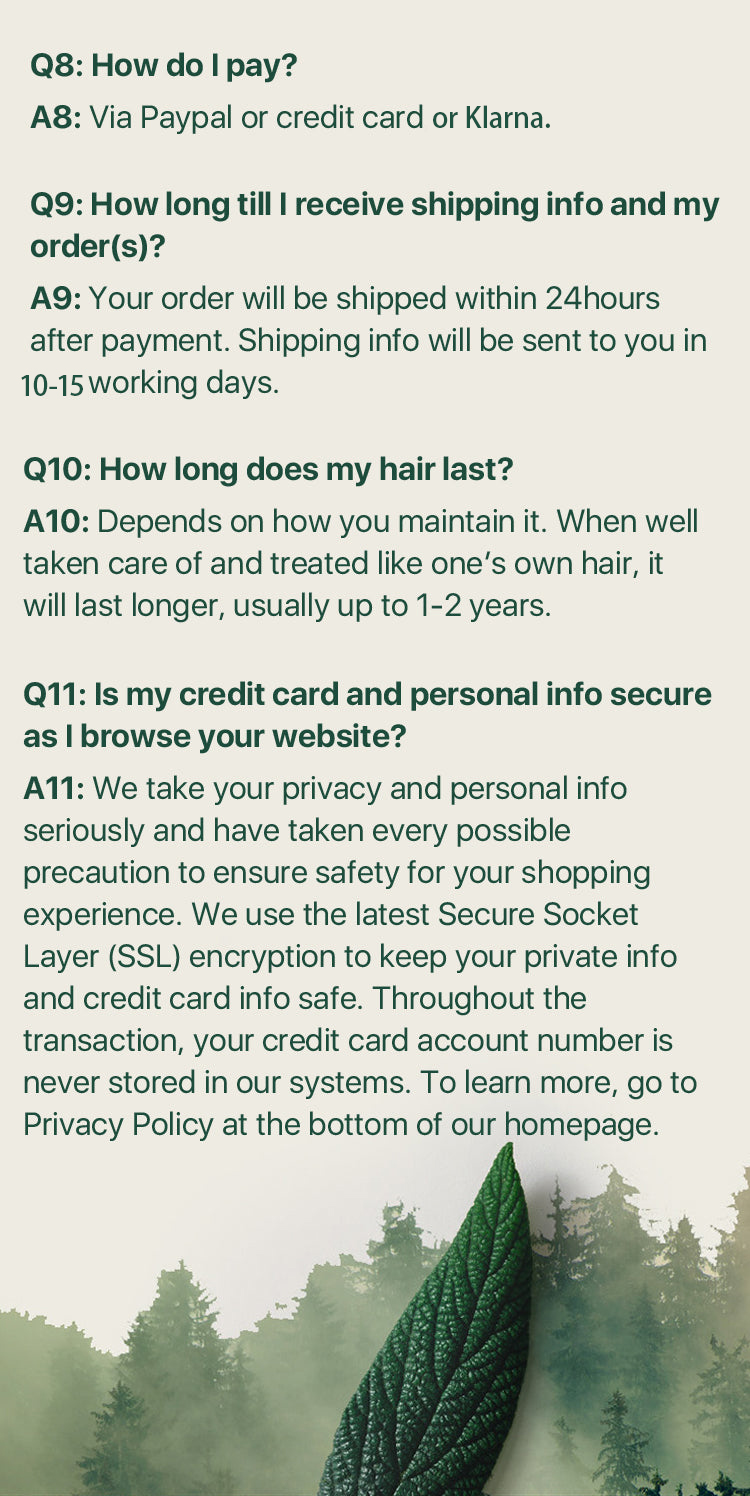 Global logistics time overview
(Due to the global impact of COVID-19, logistics in individual countries and regions may be affected. We will track your order in real time and notify you by email. Sorry for the trouble.)


| | | |
| --- | --- | --- |
| Countries | Delivery Time (Natural Days) → ordinary express(Free shipping) | Delivery time (natural day) → expedited express(Paid transportation) |
| United States,Germany, United Kingdom, France, Netherlands, Spain, Singapore, Sweden, Belgium, Denmark, Luxembourg, Poland,Australia | 7-15 Days | 5-7 Days |
| Portugal, Hungary, Italy, New Zealand, Finland, Canada, Thailand, Malaysia, Ireland, Estonia, Cyprus, Slovakia | 7-15 Days | 5-7 Days |
| Mexico, Greece, Croatia, Vietnam, Lithuania, Latvia | 7-15 Days | 5-7 Days |
| Russia, Austria, Slovenia | 7-15 Days | 5-7 Days |
| UAE, Bulgaria | 7-15 Days | 5-7 Days |
| Romania, India, Turkey | 7-15 Days | 5-7 Days |
| Saudi Arabia, Pakistan | 7-15 Days | 5-7 Days |

Useful tips:
1. The local shipper usually delivers the package on working days (Monday to Friday) to ensure the safe delivery of your package, so you'd better choose the address where you can receive the package on working days as the delivery address. It is best to keep your mobile phone open at the estimated time of arrival, as the shipper may contact you by phone.

2.Usually, our logistics is free. If you are in a hurry or want to receive your express as soon as possible, you can choose the high-speed logistics channel. It is usually chargeable and it will incur different charges based on your order price. ($5.8 or $13.8), when you fill in your personal shipping information, the system will pop up the corresponding shipping method based on your order amount
3. The transportation service we use requires the customer's signature to be successfully delivered. So please make sure you or your authorized person is at the delivery address. If we ship to your delivery address and have a signed document, we will not take any responsibility if the package is lost or stolen.
Contact details:
Email:[email protected]


Your satisfaction is our goal. We are happy to accept returns for all eligible products.
You have 30 days from the date the product is shipped to return the product to us. Return policy updated on July 20, 2021.
We will process your refund within 3 to 5 business days of receiving your return. Keep in mind that your bank may delay returning your credit to your account (allowing an additional 3 to 9 business days).
How to Return: Repack unused and unworn items within 30 days of the ship date and follow the instructions on Yebue.com.
Qualified Products:
In original factory condition (unaltered, unworn, undamaged, odorless or showing signs of wear or styling products).
Must be labeled and used in original packaging.
Items must be returned within 30 days of the original shipping date of the order.

unqualified products:
Items that are worn or contain any signs of wear, including fragrance or styling products.
Damaged packaging or product and discontinued, finalized and last called items.
Substandard products received by Yebue.com will be returned to you at your expense.

Note: For hygienic purpose, we provide free wig caps in every shipment. This helps keep products eligible for return. If you return any wig, please keep this hat as our gift.